AYUDH Pune celebrated National Youth Day
AYUDH Pune celebrated National Youth Day (the 156th birth anniversary of Swami Vivekananda). Personality development, Inspirational talks and group activities were organized by the AYUDHians on this occasion to empower the Youth by inculcating virtues like solidarity and responsibility in them.
The first invited talk focused on the inspirational sessions that youth needs to imbibe from Swami Vivekananda's teaching. We also learnt how to practice gratitude in life, the science behind several common practices followed in an Indian home.
The second talk gave insights on the management lessons that can be imbibed from Mahabharata. We learnt that only a true leader can lead us to real success.
We also had group activity to learn and realise the qualities that youth need to possess to serve the Nation.
The activities were a moment of fun and frolic. The role play at the end challenged them in finding out solutions to the common problems that people face in their day-to-day life.
A lot of newly joined AYUDHians were a part of this event and the activities conducted helped them break out from their comfort shell. The cherry on the cake was they were motivated to voluntarily come ahead and nominate themselves for new roles in future AYUDH events.
"All power is within you; you can do anything and everything" ―Swami Vivekananda
Image Gallery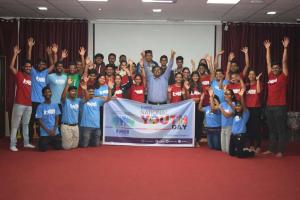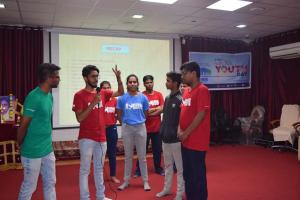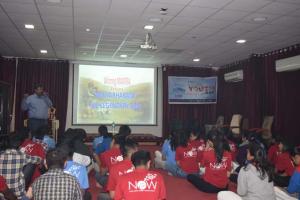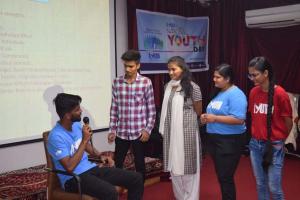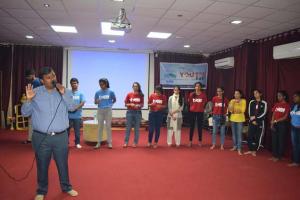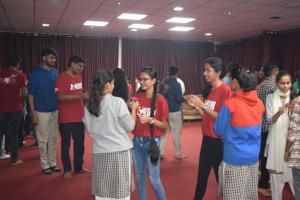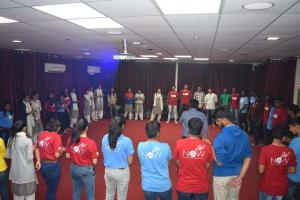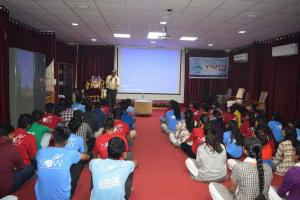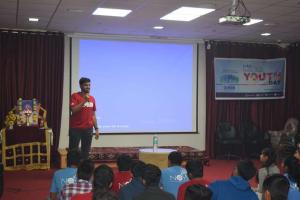 Date:
Saturday, 12 January 2019