Ayudh, or Awaken Youth; Unite for Dharma is the youth wing of Mata Amritanandamayi Math aiming to use the powerful force of young people to perpetuate natural harmony, social justice, and personal empowerment.
Address : Ayudh Kolkata, West Bengal, India
Phone : 8697679156, 9433096671
Co-ordinators : Tapan Naskar, Rumki Das
E-mail : rumkidas1520@gmail.com
EVENTS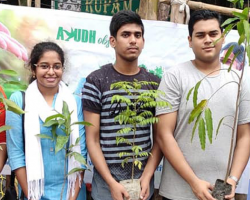 As part of UPAHAAR, token of love for AMMA on Her birthday, free saplings distribution to the public, was done by Ayudh Kolkata chapter, as a token of love for AMMA on HER birthday.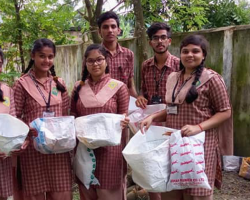 Ayudhians Conducted Organic Terrace Gardening Workshop at Amrita Vidyalayam Kolkata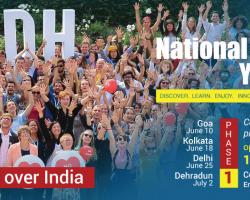 AYUDH would love youth from premiere educational institutions/organizations to participate in the National Pre-Camp Youth Meet which will be held in 20 states all over India.