Ayudh, or Awaken Youth; Unite for Dharma is the youth wing of Mata Amritanandamayi Math aiming to use the powerful force of young people to perpetuate natural harmony, social justice, and personal empowerment...»»
Address : Mata Amritanandamayi Math, Sector No. 21, Yamunagar, Nigdi
Phone : 09595825263, 09970910266, 09446405300
E-mail : ayudhpune@gmail.com
EVENTS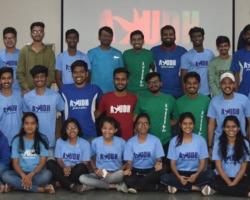 National Youth Day 2020 celebrated by AYUDH Pune Chapter.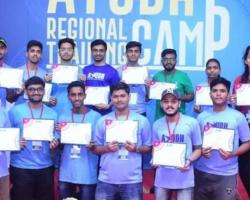 AYUDH Regional Training Camp was conducted at Mata Amritanandamayi Math. More than 200 youth from the Maharashtra, Gujarat, Rajasthan, Goa, Chattisgargh & Tamil Nadu gathered in the AYUDH Regional Training Camp to shape their goals for the future of a peaceful world.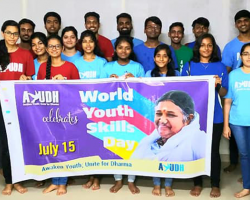 AYUDH Pune celebrated World Youth Skills Day by organising a Group Discussion and Poster Making contest on the theme 'Skill Development in Indian Education System'.