AYUDH, or Awaken Youth; Unite for Dharma is the youth wing of Mata Amritanandamayi Math aiming to use the powerful force of young people to perpetuate natural harmony, social justice, and personal empowerment.
EVENTS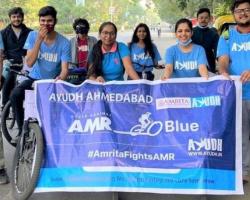 AYUDH Ahmedabad core team cycled against AMR to spread awareness about the threat of Antimicrobial Resistance.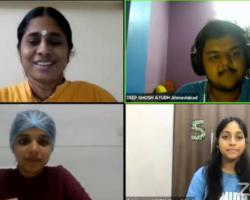 Ask Your Doctor' program was organised by AYUDH Ahmedabad.