Ayudh, or Amrita Yuva Dharma Dhara is the youth wing of Mata Amritanandamayi Math aiming to use the powerful force of young people to perpetuate natural harmony, social justice, and personal empowerment.
Address: Mata Amritanandamayi Math, Sultan Bathery Road, Boloor, Mangaluru- 575003
Phone : 9480647227 | 8951470744
Co-ordinators : Sudeep | Niveditha
E-mail : d.sudeep@rediffmail.com | centrecoordinator.mlr@gmail.com
EVENTS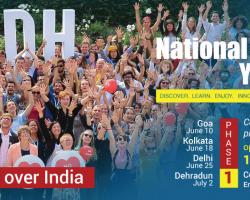 AYUDH would love youth from premiere educational institutions/organizations to participate in the National Pre-Camp Youth Meet which will be held in 20 states all over India. The program is open to youth between 18 - 30 years.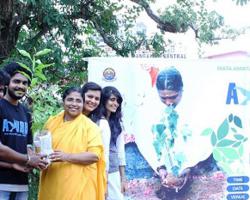 AYUDH Mangaluru members, held an awareness programme near the Mangalore Central railway station.