Interaction with N. A. Nazeer - Wildlife Photographer and Nature Conservationist
Our ancestors lived a life adoring, respecting and loving the Mother Nature. With the irresistible flow of time and advent of new technical wonders, somehow we lost the taste for the Natural wonders. Our appreciation of Nature remains boxed within the boundaries of a Once in a blue moon Nature trip or sharing a post in FB extolling the wonders of the Mother Nature. But there are people who chose to differ!
N. A. Nazeer is a wildlife photographer and Nature conservationist. He has travelled through the wilderness of Kerala for 35 years. In addition to Malayalam periodicals, he is famous for his wildlife photographs and articles that appear in magazines like Sanctuary Asia, Hornbill, Traveller, and others. He founded the Nature Conservation Society of Photographers and a society for Nature conservation and martial arts.
AYUDH Amritapuri chapter, has conducted a live interaction with N A Nazeer on September 7 at Amrita University, Amritapuri Campus.
Image Gallery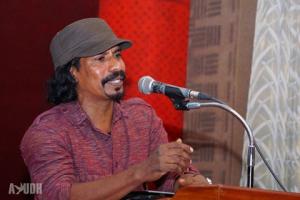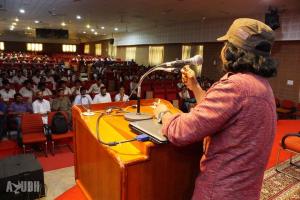 Date:
Wednesday, 7 September 2016