Ayudh Ahmedabad Organized Bird Feeder Activity
Ayudh Ahmedabad Organized Bird Feeder Activity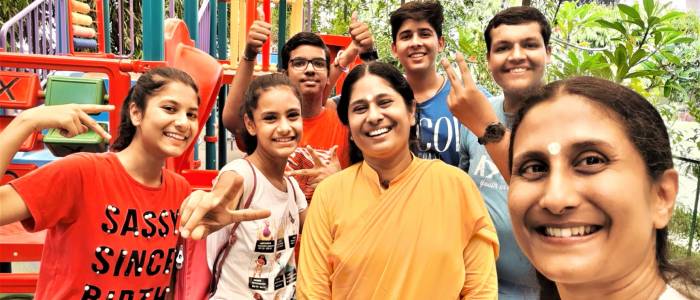 When people roll up their sleeves to help out a cause, it naturally brings them together.
Amma says, "How beautiful would our land be if it were full of birds, butterflies and flower groves! If the land were to become rich, that richness will reflect in our individual lives as well. We will be full of joy and beauty, within and without."
Inspired by Amma's words, AYUDHians at Ahmedabad chose to shed light on the importance of playing our parts towards loving and serving nature. During International Mother Earth day, they took up the initiative to serve the birds during Summer by hanging bird feeders on trees.
Making bird feeder, brought out the explorative, empathetic and yet again creative aspects of the AYUDH members. Bird feeders aren't just objects created to serve birds in need of food and water. They are also a reminder to us that nature is no longer a safe haven for many species of birds that will quickly become extinct if mankind does not act immediately. They recognized the value of supporting birds to flourish and populate landscapes and set an example for other youth of their generation.
"Fantastic Event. It was a really informative session. We enjoyed and learned together after a long time" remarked Anupam Bawa, GLS Design Institute, Ahmedabad
"It was a very nice experience. Making bird feeder with our group was nice learning and fun. I would love to attend many other upcoming workshops and do good for Nature. I am proud to be a part of Ayudh Ahmedabad.", said Ms Feni Patel from AV Ahmedabad.