Ayudh Ahmedabad's Splendid Get-Together
Ayudh Ahmedabad's Splendid Get-Together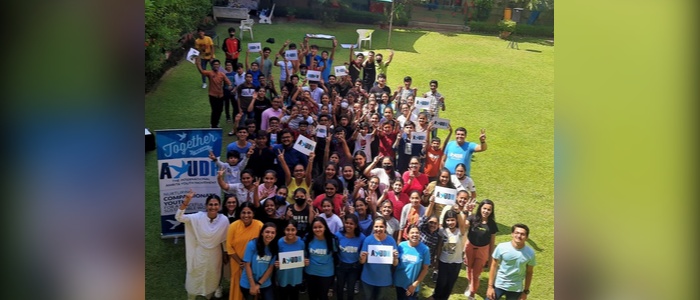 Ayudh Ahmedabad had a splendid Get-Together which was a perfect blend of group activities, discussions, interactions, refreshment, games and seva.
The event was filled with laughter and joy, as the new members of AYUDH were welcomed to the AYUDH Ahmedabad team with some very indulging and interesting activities. The bonding session was eye-opening to the latest additions as they were formally introduced to AYUDH initiatives and networks. In a heartwarming gesture, AYUDH core team planned discussions and theme centric group activities. The skits based on the qualities expected from the Ayudhians brought out the creative aspects of the participants.
The prize distribution for the winners of the online contests and inspiring experiences by the senior AYUDH members were also part of the event. The game brought out cognitive abilities.
"I had a truly wonderful and heartfelt experience of an offline event. Perfectly organized and coordinated by the executive team. The experience hit like a back to the roots connection. It was worth spending and enjoying the time spent with the upcoming youth leaders and sharing ideas with them for the betterment of the society.
I was so happy to hear the powerful statement from the new members that we start a chain of spreading kindness and try to have a value inculcated world through our efforts. The event was a super hit for the Ahmedabad chapter and I feel extremely proud to be an Ayudhian", said Meet Dixit from Nirma University, Ahmedabad.
"I am so happy and excited to meet Ayudhians after a long time for an offline event. All activities were very interactive and intelligent. It was knowledgeable and we had great fun", said Ms Amrita from GLS Design Institute, Ahmedabad
"It was wonderful to meet Ayudhians for an offline event. Happy to see the enthusiasm of newly joined members. It was a nice learning and serving experience. We are sure, we will have fruitful events in future too", remarked Mr Deep Ghosh from Indus University, Ahmedabad.