Ayudh Baneshwar Celebrated National Youth Day 2022
Ayudh Baneshwar Celebrated National Youth Day 2022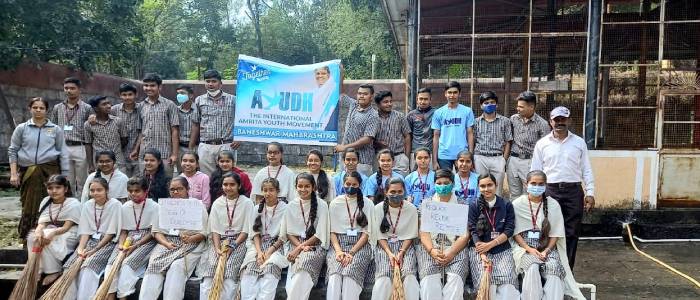 'Cleaning creates a clear mind for yourself'. AYUDHians at Baneshwar, Maharashtra celebrated National Youth Day in a unique way by cleaning the Baneshwar Temple. They cleaned inside the temple, temple premises, the water tanks and the yard and sorted all types of waste for recycling purpose and disposed biodegradable waste properly. The visitors and public appreciated the great seva done by Ayudhians.
"It was a great experience for us. We felt it as an opportunity to practice meditation and worship in a unique way and a way for us to grow in spiritual, mental and emotional strength. It then becomes similar to doing prostrations and circumambulations. Also anyone who comes to the temple will feel some kind of clarity in their own mind, because they will feel attuned to the neatness and beauty of the environment. We are so happy to do this noble act on Youth Day", said AYUDH team.
Cleanliness and hygiene are a part of development and cultural refinement. Congrats to Ayudhians at Baneshwar for being youth role models in the society by celebrating National Youth Day in a meaningful way !