AYUDH Chennai Organizes Diwali Campaign
AYUDH Chennai Organizes Diwali Campaign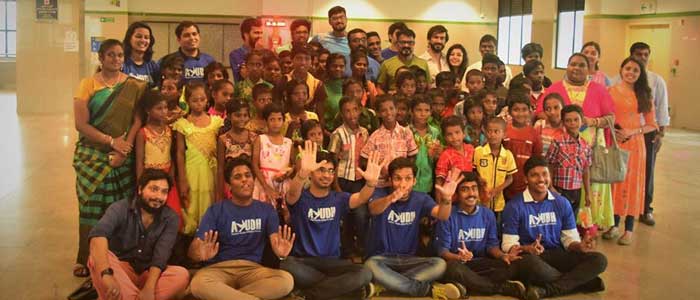 Much ahead of Prime Minister Narendra Modi's 'India Wali Diwali' campaign where the PM urged people to celebrate Diwali with those around who could not afford the festivities, AYUDH Chennai had made extensive plans to celebrate Diwali with a group of underprivileged kids at Anaikkum Karangal.
Thanks to the support of Chennai Metro (CMRL) they took the kids on a sightseeing tour of Chennai in the Metro Train.
AYUDHians then accompanied the kids to Fun City – India arcade centre at The Forum Vijaya Mall for an hour of absolute fun!
Tamil movie actors Anish Padman and Bose Venkat joined AYUDHians to share sweets with the kids.
AYUDHians also gifted firecrackers and lit a few along with the kids.The kids were 'absolutely thrilled about having spent a fun-filled day with the AYUDHians.
Kudos to all members of AYUDH Chennai who made it a most memorable Diwali for their less fortunate brothers and sisters and for themselves.
Let all celebrations always be the way Amma loves it - spreading joy through selfless service.
Tags:
2019
,
Chennai
,
Tamil Nadu