Ayudh Delhi Chapter Organises Seed Ball Workshop
Ayudh Delhi Chapter Organises Seed Ball Workshop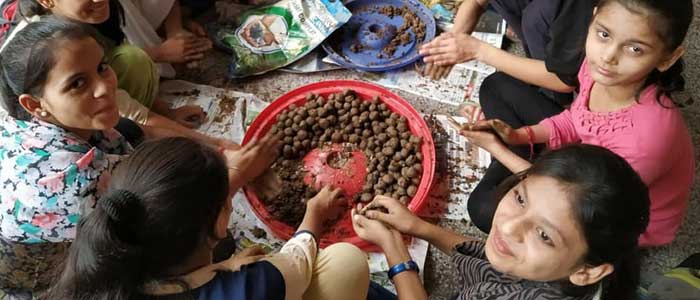 Ayudh Delhi NCR Chapter Organised a Seed Ball Workshop at Don Bosco. Over 100 students participated in the wonderful 2-hour workshop, making over 3000 seedballs.
Driven by the support and initiative of many devotees of Amma and envisioning 'Creating Forests' for the future, the seedball project targets to launch 1,00,000 seedballs during this monsoons in Delhi.
We have already crossed more than half the journey by the active contribution of volunteers. Rest of the 40,000 seedballs are underway.
Tags:
2019
,
Delhi