Ayudh Pune Celebrates Green & Serene Environment Day 2019
Ayudh Pune Celebrates Green & Serene Environment Day 2019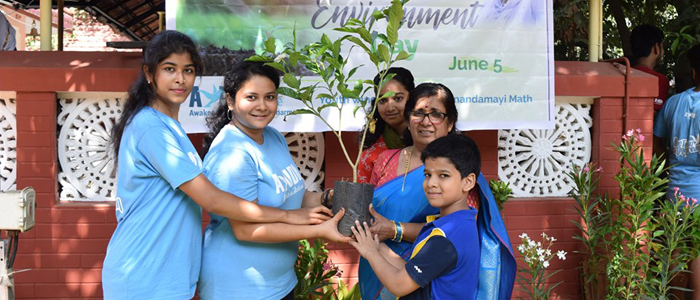 'Green & Serene Environment Day'- Today AYUDH Pune celebrated World Environment Day by building a beautiful garden at the Temple Premises.
During Amma's Pune visit 2019, Amma expressed Her wish to plant more flowering plants at the Brahmasthanam temple premises. AYUDH Team took up this mission on the right occasion! on this World Environment Day. Ayudhians built a beautiful garden at the Brahmasthanam temple premises, Nigdi,Pune. Brahmasthanam temples are consecrated by Amma. These temples are so different from the common temples of India today; it can be said that they are the hallmarks of a new epoch in temple worship.
After the plantation the team also distributed saplings to the public at free of cost.
"It was so heartening to come together and do the plantation at the temple premises. We were so fortunate to do this noble seva on a special day. We experienced so such Grace" said the participants.