Ayudh Pune Conducted Orientation Program for Juniors
Ayudh Pune Conducted Orientation Program for Juniors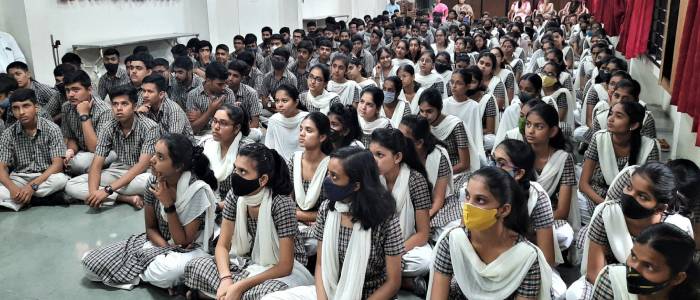 "We have heard a lot about AYUDH from our seniors and Alumni. Today we are fortunate to attend the AYUDH Orientation Program and got a chance to register with AYUDH. Being part of AYUDH is one of the best opportunity to shape ourselves for the inner growth which also inspire us to serve others better. It also help us in gaining qualities such as Teamwork and Leadership. We are happy that we can continue learning and serving the society after passing out from the college also", said the students from Junior college, Amrita Vidyalayam, Nigdi, Pune during the AYUDH Orientation Program.
During the session, the students got to know about the highlights of AYUDH events globally and the benefits of joining the youth movement. They thanked the organizers for the opportunity to join the AYUDH.
More than 150 youngsters registered newly with AYUDH soon after the session.