AYUDH Pune Conducts Awareness Campaign as part of 'Punarjani' Phase3
AYUDH Pune Conducts Awareness Campaign as part of 'Punarjani' Phase3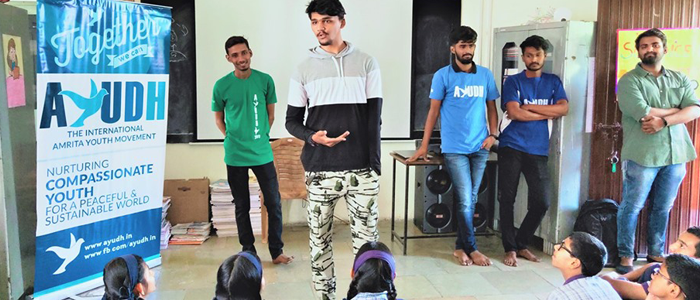 AYUDH Pune conducted the awareness campaign and led pledge to celebrate the Ganesha Chaturthi in Eco - Friendly manner as part of 'Punarjani' Phase3. Everyone pledged - " I know that due to the actions of human beings our planet's ecosystem is getting damaged every second. I believe that my thoughts and actions have the strength to bring a change and help preserve the natural beauty of our earth.So I pledge to celebrate Ganesha Chaturthi with eco-friendly Ganesh idols which do not harm the environment
All students promised AYUDHians that they will convince their parents and bring Natural Eco-Friendly idols home. 
Ayudhians also visited the shops which sell POP idols and requested them to have only Eco-Friendly idols hereafter. It was very motivating to see the positive response from them also.