Ayudh Pune Youth Group Conducted Workshops
Ayudh Pune Youth Group Conducted Workshops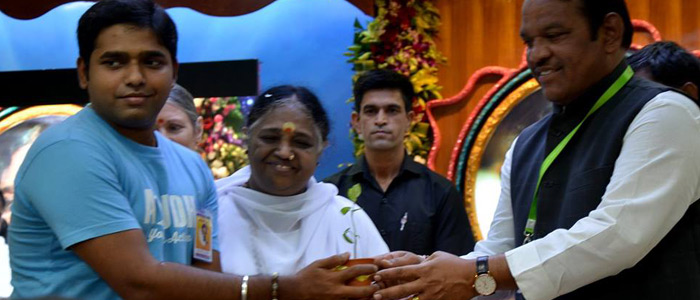 Inspired by Amma's emphasis on sustainability and conservation, the Pune chapter of Amma's international youth group,Ayudh Pune , wanted to create pockets of green in the urban landscape. They designed an approach tailored to space constraints, conducting workshops on organic terrace gardening in companies, housing societies and educational institutions. They designed an innovative grow bag, made out of used flex banners by a group of economically disadvantaged Pune residents - these bags were made available to all the workshop attendees at a fair cost, thus benefiting those in need as well as fostering more green space in the city, and contributing to positive public health outcomes.
50 workshops were conducted across 5 corporates, 26 housing societies and 19 educational institutions, reaching a total of 6,000 families in one year.
During her recent visit to Pune, Amma presented the AYUDH core team members with organic saplings in recognition of their dedicated efforts for a greener planet.
Tags:
Pune
,
Maharashtra