AYUDH Volunteers Fabulous Work at Inauguration of Amrita Hospital, Faridabad
AYUDH Volunteers Fabulous Work at Inauguration of Amrita Hospital, Faridabad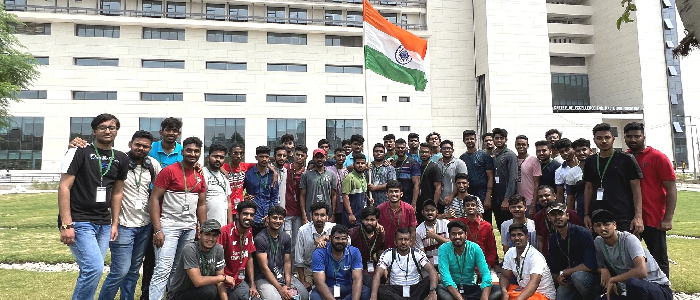 AYUDH Volunteers did a fantastic job in connection with the inauguration of Amrita Hospital at Faridabad this year. The ayudhians arrived 2 weeks in advance to do seva for the function. From cleaning to cutting vegetables, the ayudhians worked day and night to help prepare the hospital for the inauguration.
The youth empowerment team from amritapuri, held yoga and interactive sessions for the ayudhians during their stay at the hospital. Each session helps to energize and inspire them to realise their true potential so they can serve selflessly.
During the inauguration Amma said "Never waste any opportunity to serve. The entire world looks up to those who have the heart to do selfless service. We should not leave Mother Earth with scars. On the contrary, we should leave Mother Earth with flowers bedecked in her hair."
Some ayudhians commented that doing seva for the inauguration was an eye-opening experience for them because they were able to see how the institution which is meant to serve humanity, stems from Amma's compassion and grace. They felt blessed to witness and contribute to this.
AYUDH India, the youth wing of Mata Amritanandamayi Math, is aiming to follow these teachings of Amma to create a better India, and a better world.
Tags:
2022