C20 Challenges for Youth launched by Vice-Chancellor & Registrar of Birla Global University
C20 Challenges for Youth launched by Vice-Chancellor & Registrar of Birla Global University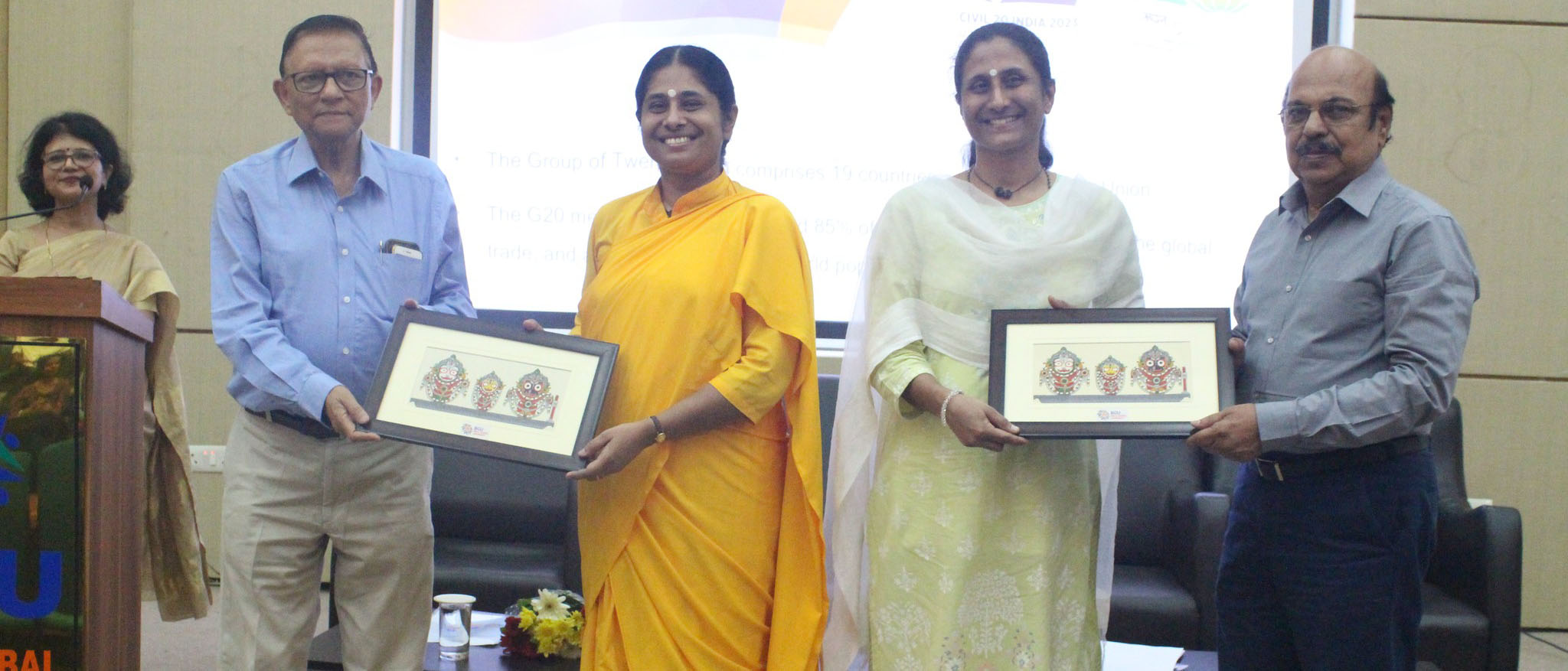 The Vice-Chancellor & Registrar of Birla Global University launched C20 Challenges for Youth announced by C20 Amrita Working groups to be coordinated by AYUDH in Birla Global University. Students who have pre-registered for the Amrita #C20 challenges participated in the #c20 #samajshala.
Dr. P.P. Mathur, Vice Chancellor and Dr. B.K. Das, Registrar appreciated the students for their enthusiasm to contribute for this great cause. They thanked AYUDH for giving this wonderful opportunity to the students of Birla Global University, Bhubaneswar and said, Amma's works are always inspiring and their students are blessed to be part of it.
The AYUDH National Coordination Team organized the #samajshala and conducted the event. They also presented the youth opportunities that the #Civil20 platform offers for young people to express themselves and participate in international discussions. An introduction to AYUDH, the youth organization of Mata Amritanandamayi Math, with the goal of inspiring young people to take up leadership roles and work to improve the world, was given to the participants and BGU students expressed their interest to have membership in AYUDH and participate in AYUDH events.
The upcoming Youth Leadership Workshop at Bhubaneswar, which is an invaluable opportunity for young people to develop their leadership abilities and make a difference in their communities, was also announced to the attendees.
Tags:
2023