Covid Seva 2020 by Ayudh Team
Covid Seva 2020 by Ayudh Team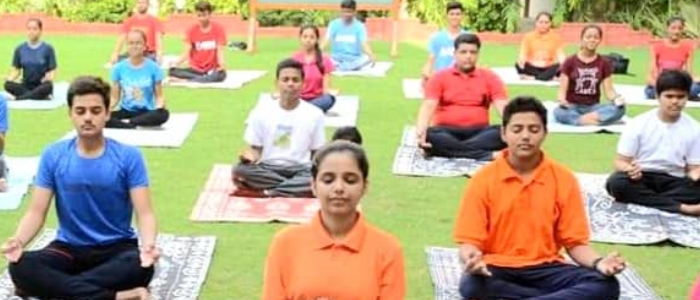 Our resilient AYUDHian has been doing inspiring &heart warming acts during this tough time of COVID-19 outbreak. We believe we should share this with all of you. During this COVID time, Kush Sharma-AYUDH coordinator, Jaipur has been busy with his seva right from DAY1 of the lockdown period till date. He has responded by spreading kindness in the form of getting groceries for the elderly who cannot shop for themselves, providing civilian assistance to the local policemen. He also helps the security team by spreading awareness of abiding by the lockdown and enables social distancing measures. Acting fearlessly, this AYUDHian has been going out every day from the very start of India's lockdown, to serve others while not worried about his own health. Of such selflessness, Kush Sharma says, "Youth face different pressures today than in previous generations. However, instead of working only on our own betterment, we also have to have the feeling of wanting to do something for our country. This pandemic has changed our lifestyles, but we still have a duty towards our fellow beings which is same as our duty towards God". With a beaming smile on his face, he still continues with his seva every day.
May his little lamp of love enliven our hearts in these dark times and inspire more youth lamps to be lit !!
We are proud of him and praying to Amma that he stays blessed and continue to do great things!