Sainik School at Bhubaneswar
Sainik School at Bhubaneswar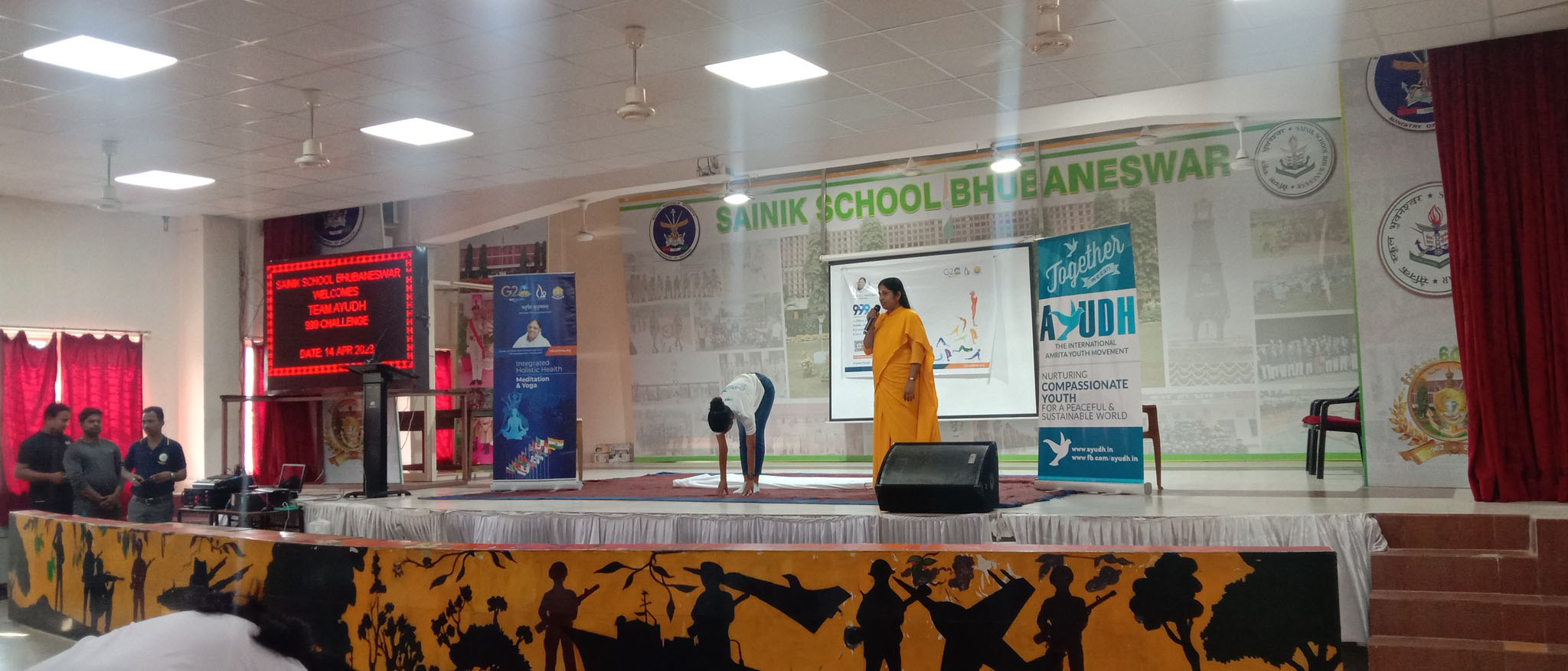 Sainik School at Bhubaneswar, Odisha launched C20 999 Challenge. Colonel Balu Bharath, Principal and Cdr Usha Sangwan, Vice-Principal of the school inaugurated the training program.
Sainik School is known for its focus on the total transformation of its students and instilling core values of the Armed Forces.
"999 challenge which include Yoga and Meditation will definitely enhance overall well-being, reduce stress, and improve focus, all of which are crucial for students preparing for a career in the army", said Colonel Balu Bharath.
The 999 Challenge is an initiative under C20 Integrated Holistic Health that aims to promote physical and mental well-being, as well as world peace. The challenge involves 9 rounds of Surya Namaskar (a series of yoga postures) plus 9 minutes of World Peace Meditation for 9 consecutive days.
Surya Namaskar, an ancient practice that combines physical exercise, deep breathing and mindfulness, is an excellent way to achieve physical and mental well-being. The 9-minute meditation was also conducted to encourage participants to cultivate a peaceful and harmonious mindset, which is essential in today's fast-paced world.
The instructors emphasized the importance of taking steps to improve physical and mental health, especially in a world that is increasingly stressful and overwhelming.
"We feel energized and empowered by the 999 challenge. It is a small but significant step towards creating a better world, and we are excited to see the positive impact it can have on individuals and society as a whole. This will help them push beyond their limits and set new goals for themselves", remarked the students.
"Yoga and meditation also have several physical benefits, including increased flexibility, improved cardiovascular health, and better endurance, all of which are essential for students who will be facing physically demanding situations in their careers. We are very happy that we could implement it in Sainik School", said Cdr Usha Sangwan, Vice-Principal.
Tags:
2023