Team Ayudh Goa Celebrates National Youth Day
Team Ayudh Goa Celebrates National Youth Day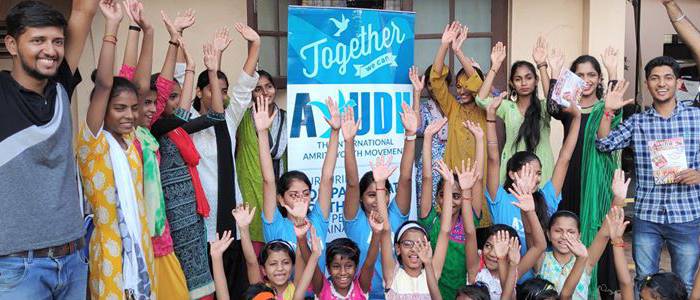 "Our youth are not 'good-for-nothing,' but 'good-for-everything.' They are not 'careless' but 'uncared for.' The future of the entire world resides within them.The wellspring of strength that is needed to awaken society resides within them. If they awaken, our future is secure." We could not be more convinced about these words of Amma (Sri Mata Amritanandamayi Devi) after seeing how AYUDH Goa celebrated National Youth Day.
Team #AYUDH #Goa celebrated #NationalYouthDay with the children at an orphanage.
They identified inspiring incidents from Swami Vivekananda's life and shared them with the children.They then helped the children enact these incidents.This helped the children relive the incident and be inspired, improve their communication skills, get rid of their stage fear and have more confidence in themselves.The children also watched a video on the humanitarian activities of #Amma , inspiring all to lead a life of compassion.The children expressed their wish to meet Amma at least once in their lifetime. AYUDHians also distributed chocolates and fruits to the children and together prayed for world peace. Some of the AYUDHians who have visited the orphanage earlier said that this time it was a very different experience. "We were able to tell about Amma." "We were able to engage them in activities and interact with them." "It was an experience that cannot be expressed in words." "Speechless" "Awesome!!!" "Want to do more," were some of the comments from the AYUDHians.