The Vice-Chancellor of SOA University at Bhubaneswar launched the C20
The Vice-Chancellor of SOA University at Bhubaneswar launched the C20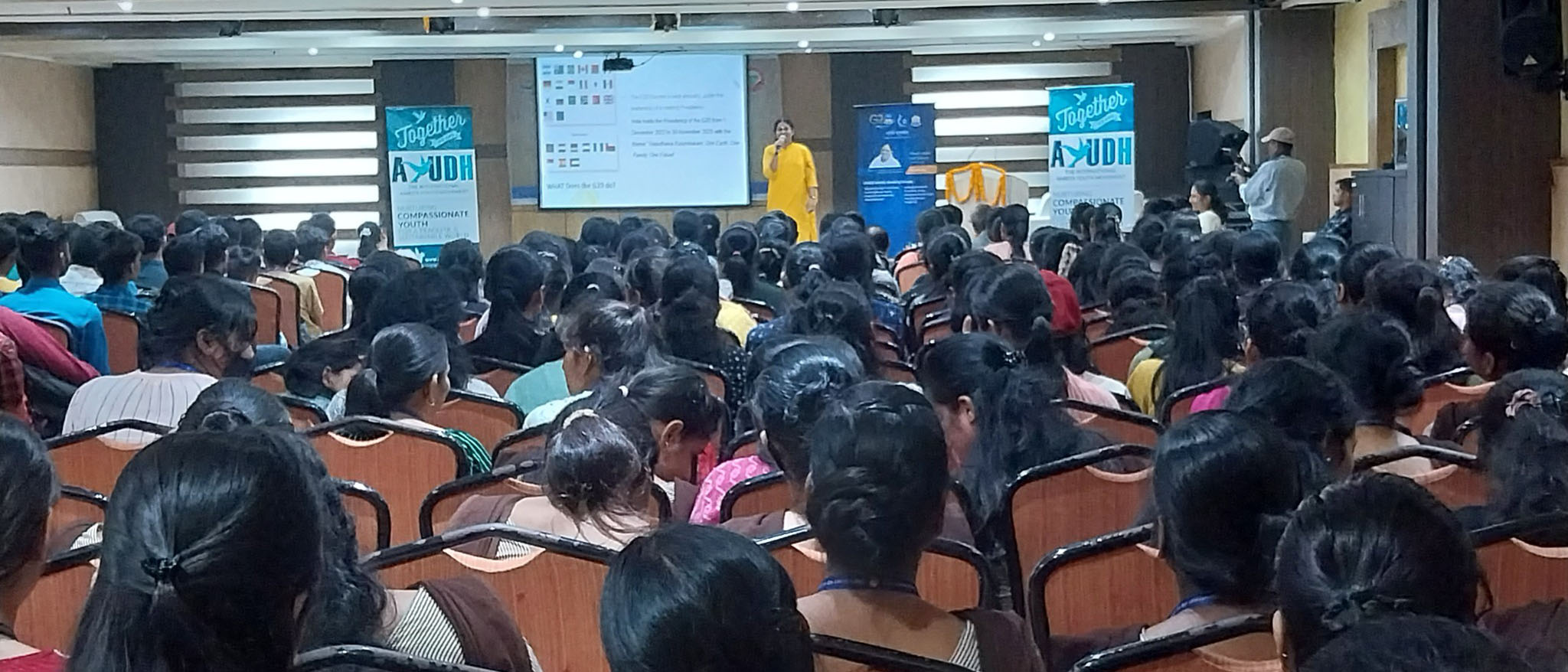 The Vice-Chancellor of SOA University at Bhubaneswar launched the C20 Challenges announced by C20 Amrita Working groups to be coordinated by AYUDH in SOA University. He said, the great works done by Amma is extremely inspiring for everyone in all walks of life.
Dr Pradipta Kumar Nanda appreciated the initiatives of AYUDH and Amrita University and said that all the initiatives of Amrita and their commitment to create a positive impact in the society has inspired many young individuals to take up leadership roles and work towards building a sustainable future.
It was an exciting day at the SOA University as the coordinators from AYUDH National Coordination Team held a C20 'Samajshala', a C20 orientation, to raise awareness about the C20 and its significance. The Civil20, is a platform that brings together civil society organizations from across the globe to engage in dialogue with the G20 leaders. The aim is to discuss pressing global issues and provide recommendations that can help shape policies for a sustainable future.
The AYUDH coordinators highlighted the opportunities that the platform presents for young individuals to make their voices heard and contribute to global discussions. The attendees were also given an orientation about AYUDH, the international youth movement of Mata Amritanandamayi Math founded by Amma, dedicated to empowering young people to become leaders and work towards creating a better world. The youngsters from SOA University (SIKSHA 'O' ANUSANDHAN) were excited to know about AYUDH projects and initiatives and they joined AYUDH.
The attendees were also introduced to the upcoming Youth Leadership Workshop, which promises to be an excellent opportunity for young individuals to hone their leadership skills and make a difference in their communities.
Tags:
2023